Blogging is a great way to express yourself and get your thoughts out to the world. Blogs have become a popular and easy way for people of all ages, shapes, and sizes to share their stories with the world.
But where does one begin? What tools are best for bloggers? This blog post will give you some tips on what tools work best for bloggers of all levels.
Blogging should be a fun experience for everyone who wants to share their thoughts and ideas with the world.
With all the tools available online it can be overwhelming knowing which ones to use and how they can help you grow as a blogger.
Furthermore,In this blog post, we will explore 15 of the most popular tools that are frequently used by bloggers today. Once you understand each tool's purpose, you'll be able to choose which ones work best for you and your blog needs.
The following list features both free and paid options so everyone can find what works best for.
Best Tools for Blogger Beginners
1. WordPress
It is a free and open-source content management system (CMS) that allows you to create your own website or blogging platform. It's user-friendly and has a vast array of themes and plugins to customize your website or blog site.
2. Blogger
Blogger is an easy way for anyone with an internet connection to create their own blog from home.
It's completely free and offers features like e-mail subscriptions, unlimited posts, comments, and even analytics! If you are just getting started with your blog be sure to check out our beginner's guide.
3. Google Drive
Google Drive is one of the easiest ways for bloggers to create an online portfolio or showcase their work.
You can use this tool to store everything from your resume or other documents, images and videos, slideshows, etc., all in one place!
You can also upload files while editing them on the go without having to download them first! Google Drive also comes with several templates that you can choose from so all you have to do it drag-and-drop them onto
Best Tools for Blogging on a Budget
In fact Blogging shouldn't be stressful! There are plenty of free tools available to help you create and share your blog content without having to pay for anything.
Free Blogging Tools:
WordPress.org is a blogging platform that's designed to be user-friendly, easy-to-configure, and highly customizable.
Therefore It is the perfect choice for bloggers who want to create their own blog and don't need any technical assistance in setting up their site.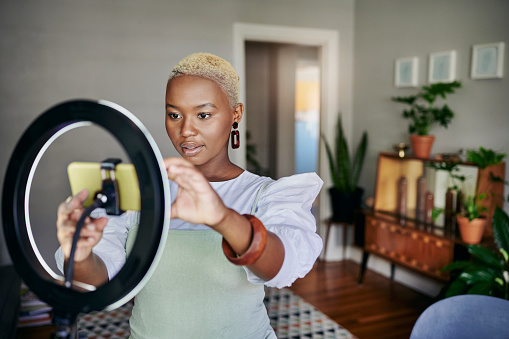 Google Sites is a free hosting service that provides all the tools necessary to quickly set up a blog on the web with little effort.
Google Sites include everything from templates that allow you to choose between different layouts, online storage space, email marketing accounts, and more!
This app enables you to write a blog post right from your phone or tablet device with minimal effort.
In fact all you have to do is log into your account and add your content using your phone's camera (or other photo editing app). It's easy enough for anyone even if they're not tech savvy!
See Also: The best blogging tools & resources every blogger needs
Tools for Search Engine Optimization
The first tool in this list is a search engine optimization (SEO) tool. Search engine optimization is the process of improving the organic ranking of your website on Google and other search engines so that your site appears at the top of the results for relevant keywords. Moreover the goal of SEO is to increase traffic to your site and generate leads for your business.
1. SEMrush: SEMrush provides analytics, insights, and tools to help you understand how well you're doing on Search Engine Marketing (SEM). It also allows you to track and analyze all aspects of your SEO campaigns as well as optimize them with detailed reports. With over 3 million users worldwide, it's one of the most popular SEO tools available to bloggers today.
2. Ahrefs: Ahrefs is often considered one of the best free SEO tools because its features are extensive. This paid tool offers sentiment analysis, competitive intelligence, keyword research, backlink analysis and more. Ahrefs also has an affordable pricing plan that gives you access to everything in their software without having to pay a monthly subscription fee.
3. Moz: Moz was created by Rand Fishkin in 2004, who was frustrated by not being able to find good ranking
Tools for Social Media and Sharing Your Content
Tools like Instagram, Facebook, and Twitter are great for sharing content and interacting with followers.
They also allow you to easily share and post your content online without any technical knowledge or time-consuming editing processes.
Paid tools like Hootsuite or Buffer help schedule your posts for the best times to be seen by an audience of your choice. Again These tools also make it easy to cross-post on other social media platforms.
Tools like Blogger, WordPress, and Tumblr are great for bloggers who want to have a blog that is easy to manage and doesn't require technical know-how.
Tools for Video Creation, Edit, and Editing Photos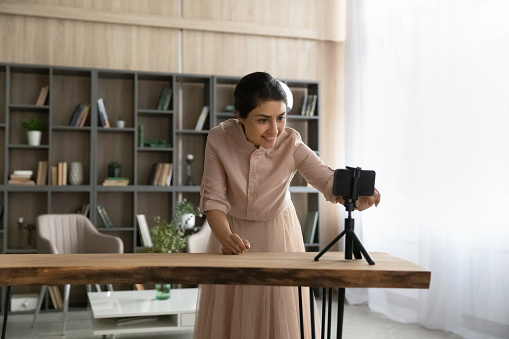 1. YouTube
YouTube is a great platform for bloggers to use when they want to upload videos of themselves. This platform allows you to easily record and share your thoughts with the world. With YouTube, you can upload your video directly onto the platform or create a YouTube channel that will provide you with access to several different tools such as analytics, advertising, and finally content marketing that will help you grow your blog.
2. Live Streaming Platforms
Live streaming platforms allow people who are passionate about their thoughts and ideas to connect with others who share similar interests. This form of video blogging is an easy way for individuals to connect and build a community around their work or hobby. Facebook is one popular option for live streaming because it provides users with a simple interface where they can quickly and easily stream live without any hardware or software requirements.
3. Adobe Premiere Pro CC
Adobe Premiere Pro CC is an editing tool that allows professionals and enthusiasts alike to create stunning videos from start-to-finish without having any technical knowledge at all. Equally important this free program comes complete with dozens of tutorials on how to use the software which makes it very accessible for beginners who are just starting out in the field of video production.
Video Editing Software
Videography is a great way to add visual interest and depth to your blog posts. Using a video editing tool, like Camtasia, can make your blog more engaging for your readers.
Likewise if you want your blog posts to have an impact on your audience, video is the best way to do it. It's more engaging than just text and gives information in an interesting way that draws readers into the post.
Best of all? You don't need tons of expensive camera equipment or experience editing videos to create compelling content.
All you need is a computer with a webcam and you're good to go.
Photo Editing Software
One of the most important tools available to bloggers is photo editing software. Photo editing software can be used for a variety of purposes, such as creating collages, adding filters and effects to photos, and as well as even creating collages from your blog posts.
Blogs are all about expressing yourself, so why not make it easy for your readers to understand who you are through a great photo?
If you're looking for some free options, PicMonkey and Pixlr are both great sites that offer a wide range of different photo editing options and have high quality results.
Paid options include Adobe Lightroom and Photoshop. You'll have access to more features with these paid options but they also come with a hefty price tag.
Email Marketing Software
Email is the most effective marketing tool you can have in your blogging arsenal. It's cost-effective, easy to use and helps bring in new followers easily. Also in order to take advantage of email marketing, people need a way to send emails automatically. This is where email marketing software comes in.
The best email software for bloggers has a number of features that help make your blog more efficient and grow your audience.
For instance , it lets you create individualized campaigns with custom templates so you can target specific groups of people based on demographics and interests. You can also customize the information that goes into each email so you target only the right type of person and avoid spam filters.
Finally with features like these, bloggers can find success in their email marketing efforts.
See Also: Email Marketing for your Small Business
Analytics/Keyword Tracking Software
Analytics/Keyword Tracking Software: These tools help you track and analyze your blog's performance. You'll be able to see how many people visit your blog per day, what type of content is most popular, what search terms are bringing the most traffic and more!
This software also helps you identify keyword phrases that will drive the most traffic for your blog.
Paid options: Google Analytics, Google Search Console (formerly known as Webmaster Tools), Raven Tools
Conclusion
If you are a blogger and want to run a successful blog, then you need to use the best tools for the job. Again there are so many tools out there that it can be overwhelming trying to decide which ones are the best. And so, we asked our team to help us compile a list of the best tools for bloggers. Here is what we came up with.
1. Tools for Blogger Beginners
2. Tools for Blogging on a Budget
3. Tools for Search Engine Optimization
4. Tools for Social Media and Sharing Your Content
5. Tools for Video Creation, Edit, and Editing Photos
6. Video Editing Software
7. Photo Editing Software
8. Email Marketing Software
9. Analytics/Keyword Tracking Software
These tools are all great choices for bloggers and will help you in your blog endeavors!