The Top 10 Organic LinkedIn Marketing Tips for Successful Sales & Business Growth
LinkedIn Marketing is a great way to connect with other professionals in your industry, build relationships, and find new leads. It can also be used to promote your company or products, and to find new employees.
LinkedIn has been around since 2003 and it has grown to be one of the most powerful tools in the digital marketing world today.
This is because it has a massive network of professionals that can be reached with ease through organic posts, automation or advertising campaigns on the site.
LinkedIn Marketing is a type of marketing. It can be used to promote your business and products.
LinkedIn is the world's largest professional networking site, and it has over 500 million users.
LinkedIn provides a place for people to get in touch with others in their industry, find jobs, and network to help grow their careers.
Just like any other professional social networking site, LinkedIn allows you to post content and showcase your ideas and expertise. So, you can create an account on LinkedIn for free.
In this section, we will discuss how you can leverage LinkedIn as a marketing platform for successful Sales and Business Growth. So, let's dive in.
What is Organic LinkedIn Marketing?
Organic LinkedIn marketing means that the content is not sponsored. It is just about sharing information with people who are interested in what you have to say. This type of marketing has a lot of advantages, but it also has some disadvantages.
The main advantage of organic LinkedIn marketing is that it does not require any investment.
It also does not lead to spamming your connections, which can be a big concern with other forms of social media marketing.
So, you are providing something valuable to your connections and they will appreciate you for this.
LinkedIn has more than 400 million members, so it's a good idea to use LinkedIn to grow your business.
Organic LinkedIn Marketing is the best way to create engagement on the platform.
Here are some easy ways you can boost
your organic reach on LinkedIn:
Create an enticing, informative headline that will capture people's attention
Attract potential clients with high-quality photos and videos of your products or services
Share content that is relevant to your industry and company
The Basics of LinkedIn Marketing
In the modern world, it is easy to see that LinkedIn is a powerful social media platform. But t can be used as a hub for professionals and those who are looking for professional opportunities.
LinkedIn marketing may not be as straightforward as other marketing strategies, but it is a great way to build a strong network of relationships and reach out to potential clients.
LinkedIn marketing can help businesses find new customers and also provide them with high-quality leads. One of the main benefits of LinkedIn marketing is that you will have access to highly qualified prospects that are already interested in your company's products or services.
In order to become successful with this strategy, try thinking about your current customer base and what they might need from you next.
There are different ways to use LinkedIn to promote your brand. When it comes to marketing on LinkedIn, there are three main areas that you need to focus on:
1. Content Marketing
create & share compelling content with your target audience
2. Advertisements
promote your company's products or services, or generate leads 3. Sales Process – find potential customers and sell them your business' products/services
One of the most important things when it comes to promoting on LinkedIn is understanding who your audience is. For example, if you are an engineer trying to sell a product geared towards parents then you would need a strategy tailored for that specific demographic.
3. Create your company profile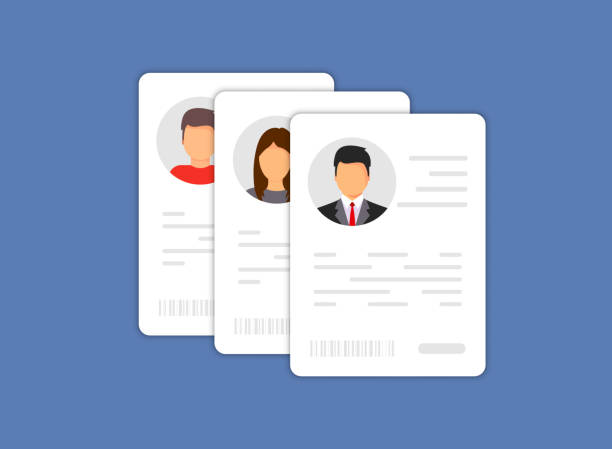 Next, you need to post your profile and company posts on LinkedIn so that you can connect with people who are interested in what you have to offer.
It's an important part of any marketing campaign because it lets people know about the company and what it does.
It allows employees to share information with customers, like new products or services. And, it's an access point to engage with potential customers through blogs, events, groups, and more.
It's crucial for anyone using LinkedIn for business purposes to invest time into their profile as well. One should take the time to put together a strong profile that introduces themselves and their company in a professional way before starting out on LinkedIn.
4. Reach out to your audience
You need to reach out to those who might be interested in your product or service because they might not know it exists.
Best Practices for Creating a Great B2B or B2C LinkedIn Profile
Creating a LinkedIn profile is the easy part. The actual challenge lies in your ability to make use of this platform to get more clients and increase brand awareness. LinkedIn marketing for B2B brands is not rocket science. But a few tips and tricks up your sleeve, you should be able to gain traction in no time at all.
However, your LinkedIn marketing tactics will only be effective if you have set clear goals. What do you plan to accomplish on LinkedIn?
Common options include hiring, social selling, and connecting with customers.
There are several ways you can incorporate marketing techniques into your campaigns:
Passive marketing
Passive marketing entails building a reputation on social media so that prospects want to contact you. Keeping your LinkedIn profile active reassures potential clients and customers that you are a credible business. Moreover, it helps build connections in your industry.
Proactive marketing
Proactive marketing entails actively hunting and promoting your business on LinkedIn. Like any other SMM strategy, begin by identifying the demographics of your target audience.
Both can help:
So, build brand exposure and make you discoverable to people searching for products or services.
Open up opportunities for interactions with potential clients.
Here are simple ways to market your business on LinkedIn:
1. Share professional posts
You want to exhibit your professionalism. Some ways to do that are uploading the latest blogs, product launches, relevant industry news, or anything that offers knowledge that prospects can benefit from and will be of interest to your target customers and clients.
So, we can say this helpful and can be a great way to improve your visibility.
2. Join groups
Participating in groups and discussions helps build rapport and credibility. It's a great way to make more connections, showcase your expertise, and offer help to others. But you can also find tips and resources for your business.
Remember, you're not here to talk only about yourself.
3. Add LinkedIn buttons
Adding a LinkedIn button to your website or blog is an easy way to expand your network, enhance your professional reputation, and make connections. So, this can be an important tip.
4. Make strategic connections
Did you know that if you have more than 500 contacts, the total number is not displayed? That's because LinkedIn focuses on the quality (not quantity) of your connections.
Members of LinkedIn are conscious of who they connect with within this platform and do not link with anyone.
You should start by connecting with users you know. When reaching out to people on LinkedIn, replace the default note with a personalized one, explaining why you want to connect and where you met before.
The key to good connections is to focus on how you can help them, not the other way around.
5. Create authentic content that drives interest
Write compelling pieces that you know about. You can voice your opinions and offer a new perspective on common issues. In fact, industry-related research and case studies are great ways of backing up your ideas with evidence.
But it's always advisable to consider what your target audience is interested in. Analyze what topics are trending. Make sure to look at what your competitors are writing about as well. Identify the gaps and create content about matters that others haven't discussed.
So, remember to optimize your posts with captivating headlines, relevant keywords, and visual content to get the reader's attention, boost online visibility, and increase engagement. More importantly, respond to comments quickly to keep readers engaged.
6. Display testimonials
Displaying testimonials and recommendations from other LinkedIn users encourages others to consider your business.
7. Analyze your LinkedIn marketing performance
To build a following on LinkedIn, you need to post regularly. The key is to have a steady stream of valuable and relevant content. The digital space has numerous tools that can analyze and enhance your LinkedIn strategy.
Some of the best digital marketing tools include keyword research, content planners, content audits, and much more. They can also help you get the most out of the platform and identify what works and doesn't.
8. Post at the right time
No matter how good the content is, your efforts will all be for nothing if your target audience isn't interacting with it.
And for that, you need to manage the time the content is posted. As so, Hootsuite's research claims that ideal times on LinkedIn are 7:45 a.m., 12:45 p.m., and 5:45 p.m. EST.

For B2B brands, the best days are in the middle of the week. However, since every business is different, you can find the time that is best for your audience with the help of analytics tools.
The Top 10 Ways to Optimize Your LinkedIn Profile
1. Treat your LinkedIn profile differently from your resume
Resumes are typically customized to a specific position you are applying for. Your LinkedIn profile, on the other hand, is universal and speaks to not just one, but all potential employers.
Check how to build your LinkedIn profile
Therefore, as you complete the information on your profile, keep the summary generic and elaborate on your skills, projects, interests, and certifications in relevant sections. Adding volunteer experience, recommendations, and endorsements can also be beneficial.
2. Use a professional headshot
Members with profile photos receive up to 21x more views and 9x more connection requests.
An ideal headshot for LinkedIn should:
Not have a distracting background,
Feature your face in the majority of your frame, and
Reflect a smile and a friendly expression.
3. Write a compelling headline
Your headline is an opportunity to show who you are – not just what you do.
While writing a headline, consider:
If this is the only thing someone sees, what does it say about you?
Does it represent your professional brand and show why you are unique?
Does it capture what a recruiter would care about?
4. Craft an engaging professional summary
The summary section on your profile is the best place for you to communicate so your professional brand and put your own spin on your experience. It is recommended you include:
One or two sentences about who you are,
Three to five sentences about your experience, top skills and key passions, and
One or two sentences about your future goals and how other members can engage with you.
5. Leverage the advanced search filters while finding new connections
Use the search bar in the top navigation to find new connections by their name, current or previous company, location, and general keywords related to their title or role. You can also search for specific companies and check who in your network can connect you with someone at that company.
6. Customize your invitation requests
On LinkedIn, you can customize your invitation request to explain why you are interested in adding someone to your network. Most LinkedIn members are usually responsive and willing to help.
However, do remember to establish a "warm" connection before you ask for a job referral. Get started by messaging your contacts to learn more about their career journey through an informational interview.
Tips:
While personalizing your connection invite, you can include brief information about who you are, how you came across their profile, and how they can help you.
After an informational interview or coffee chat, professionals may also consider you for future job openings they learn of.
7. Be active on LinkedIn
Message your connections, ask for informational interviews, request referrals and recommendations, and engage with the content that's shared.
So, Post, react, and share things that people in your network will care about – this will help you get noticed by other professionals on LinkedIn. You can also join groups and exchange insights with others from your industry.
8. Request recommendations from current or former managers and colleagues
Recommendations on LinkedIn are like references from people in your network. Because You can request recommendations from your current or former managers, colleagues, mentors, advisors, and clients.
9. Follow companies and use job search filters and alerts to find relevant opportunities
So, on LinkedIn, you can "follow" companies that interest you and use a combination of keywords and filters to set job alerts and have them emailed to your inbox periodically.
LinkedIn's search filters allow you to find jobs by keywords, job title, company name, work location, job function, experience level, and date posted. So, we should look for this.
10. Apply actively and focus on recent job postings
Use the "Easy Apply" or "Apply on company website" button to quickly apply for a job you want.
So, stay on top of your job search by using the LinkedIn mobile app to find and apply for new jobs, anywhere, any time.
LinkedIn Company Pages and How They Help Grow your Business
1. Find highly targeted customers and connections.
"The targeting on LinkedIn is unparalleled in the realm of digital advertising. Small businesses can zero in on the exact industry, company size and job role [of the people] that they know typically would buy their product or service.
For example, if you are selling customer support software to small businesses in the United States, you can set your advertising campaigns to only be showing to businesses [that have] under 100 employees, based in America – and within that grouping, only to executives at those companies with a customer support title.
2. Stay on customers' radars.
"My company helps small businesses generate leads on LinkedIn. Clients tell us what kind of people make high-quality customers for them.
And search on LinkedIn for people who fit their criteria, and then introduce them. (We do it so it looks like the client is introducing themselves, but we do all the work for them.)
Then we stay in touch with the people who have expressed interest, again using LinkedIn. We do daily status updates and weekly LinkedIn blog posts to keep the client's name in front of their network. This is because it's helpful.
We also send monthly emails that share information about the kinds of problems our clients can solve for their customers and share the results they have achieved for other customers.
Also make offers, such as inviting people to a webinar or offering a whitepaper. The result is a simple, inexpensive, systematic process for doing lead generation, with all the work done through LinkedIn.
3. Grow your email marketing list.
"I highly recommend everyone on LinkedIn write a crafted letter [to each connection], saying thank you for being connected on LinkedIn, and that you invite them to be part of your email marketing list.
Do apologize for the lack of personalization in the email. LinkedIn lets you message 50 people at a time this way. So, I added about 300 people to my email list with this method. Include in your email a direct link for the email signup.
It is imperative that you have reciprocity in the message: Tell them what they will receive by signing up for the email list, and offer to look at something of theirs, which is a fairly noncommittal method to garner goodwill.
4. Use sponsored updates.4. Use sponsored updates.
"With sponsored updates, businesses pay to push their post onto an individual's LinkedIn feed.
This 'pay-per-click' or 'pay-per-1,000' impression feature offers demographics similar to other social platforms (location, gender and age), but one key differentiation is the ability to customize based on company name, job title, job function, skills, schools and groups.
Users can target interested industries without competing against the noise of irrelevant companies and messages. But also have in mind that they're helpful.
So, a sponsored update can be an excellent way to promote thought-leadership content useful primarily to the targeted audience with a strong call to action. People don't want to see pure advertising anymore and want something useful for free.
So, by promoting a firm's content (whitepaper, guide, etc.) through a LinkedIn Sponsored Update, a firm can target a niche audience, increase website visitors and, if the content is compelling enough, generate sales leads.
5. Post high-quality content.
"Good content can be highly targeted and should accomplish two goals. First, it should teach others how to solve a problem or how to do their job better, and it then establishes you as a thought leader in that space.
Each aspect naturally leads to more business if you offer them real value. It's basic psychology, and it gets real results.
6. … and go viral.
"Posting directly on LinkedIn is the most powerful tool available on LinkedIn today. If a post begins to gain some momentum, LinkedIn will put a spotlight behind it in one of their categories, and it can get tens of thousands of readers (or more).
This is a great way to improve your visibility while reaching readers in a way that would not have been possible on your own website or blog or even [by] posting an article link on LinkedIn. So, use these tips.
7. Give a face to your employees.
"Get as many of your employees as possible to create and complete their profiles on LinkedIn. So, use them.
These should include appropriate photos, relevant job history that includes a description of how they help your business, and professional connections. But also, it's imperative to have this in mind.
My current company is putting together a LinkedIn Day when we'll have a photographer and available to take profile photos, and we'll help employees set up their accounts."
The Top 5 Benefits of Using social media tool as a Customer Support Tool
LinkedIn gives you the ability to showcase your profile, expertise, recommendations and connections, not only is your profile the first professional impression of you when recruiters and employers use LinkedIn to search for candidates but it also demonstrates credibility in your industry and highlights your achievements.
1. Gain exposure to Hiring Managers and Recruiters
93% of recruiters use LinkedIn to research and recruit candidates. LinkedIn allows you to have an online personal brand which makes you visible to key decision makers and recruiters.
This means when your name is put into a search engine such as google, you have an online personal brand and you are appearing in search results.
So, It's for this reason you need to make sure you treat your LinkedIn profile in a similar way to your CV and you ensure what is on the profile is selling you in the best way possible.
2. Demonstrate your knowledge, credibility and leadership expertise
Having a LinkedIn profile helps build trust with employers and recruiters as they can see your recommendations and connections and evidence of where you have added value. As so, it makes the process easy.
3. Use LinkedIn as a research tool
Having a LinkedIn account also means that you can use the site to research companies, interviewers, recruiters, and hiring managers — this is helpful before submitting applications and researching who's interviewing you and conducting interview research.
4. LinkedIn has a great job board
New opportunities exist throughout the LinkedIn site that may not exist on traditional job boards. You can directly apply for roles using LinkedIn apply, save job searches, as well as flagging to recruiters that you are open to hearing about opportunities.
5. You can gain social proof for your skills and talents
Let others recommend and endorse you for your skills and past work. When others recommend or endorse you, anyone who sees your profile can see these and it shows you have other experts backing up your claims to have certain skills.
This is very powerful in making connections. You can build your credibility through the endorsements and testimonials that LinkedIn allows your contacts to leave on your profile.
Conclusion
So, Organic LinkedIn marketing is an excellent way for brands to engage their target audience. LinkedIn's professional focus means it offers a demographic of people that works well for many brands, and this is something you should be taking advantage of.
So, by creating an authentic profile that showcases your brand voice and engages your industry with valuable content, you can quickly grow your audience.
This allows you to reach a targeted, engaged audience with your message, giving your brand added authority and introducing it to potential customers.