SEO tools is beneficial for businesses. Online marketing has always been different from traditional marketing. SEO is no exception. The free SEO online tools that marketers have traditionally used to track their SEO success are actually quite overwhelming in their capabilities.
 With these SEO tools often costing hundreds of dollars, most businesses don't have the means to purchase them or use them In order to succeed online, you need to find ways to increase your organic traffic by using free SEO online tools.
There are many free SEO tools that you can use without breaking the bank. Here are some ideas on how you can start with these tools properly.
In this article, I will be going over some of the best free tools that can help you optimize your website for search engines like Google and Bing.
We will begin by explaining what a website is, then giving some examples of what you can do with these free tools, and finally wrapping up with a list of recommendations for further reading.
What is SEO and Why is it Important?
SEO is the process of optimizing a website so that it is more accessible to search engines like Google and Bing. The goal of SEO is to help your website show up higher in the search engine results page (SERP), thus boosting traffic and likely increasing sales.
For example, let's say you own an online store that sells gardening tools. You want your site to rank highly for the keywords "gardening tools" and also for "flower pots" and "planters."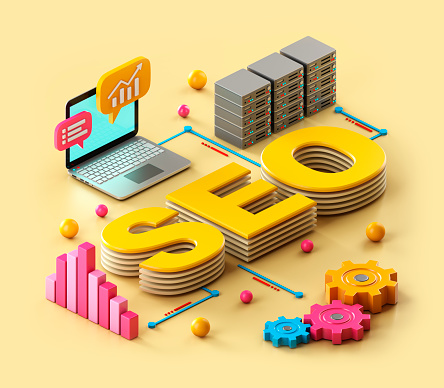 To optimize your site, you would need to first establish a keyword strategy by analyzing what keywords you are targeting and at what time of day people search for them the most often.
From there, you can create content that meets the needs of these keywords and use SEO tactics like internal linking, keyword insertion, backlinking, social media optimization, etc.
In this article we will go over some easy-to-use free tools that will allow you to track your SEO success without breaking the bank or getting overwhelmed with complicating software programs.  Generally , SEO is the basis of a complete marketing system.
What is a website?
The purpose of a website is to share information with visitors who access them. Companies, organizations, and individuals create website to share content such as marketing materials, blog posts, and multimedia content.
The term "website" can also refer to an entire organization that publishes its content across multiple websites in order to reach more people.
For example, Microsoft has one website for the company itself and another for their Xbox game console.
What Are SEO Online Tools?
SEO or search engine optimization is the process of increasing visibility in search engines. Online marketing has been around for a while, but now it's on the rise with online tools like SEO online tools to help increase your rankings. These tools are easy-to use and can help to improve your website's content so that it will rank higher in searches.
It's important to note that not all sites will be able to rank high, but this knowledge about what specific keywords and phrases are being searched for can provide you with valuable information about your audience.
This blog post will discuss what SEO tools are and how they can help you increase your rankings.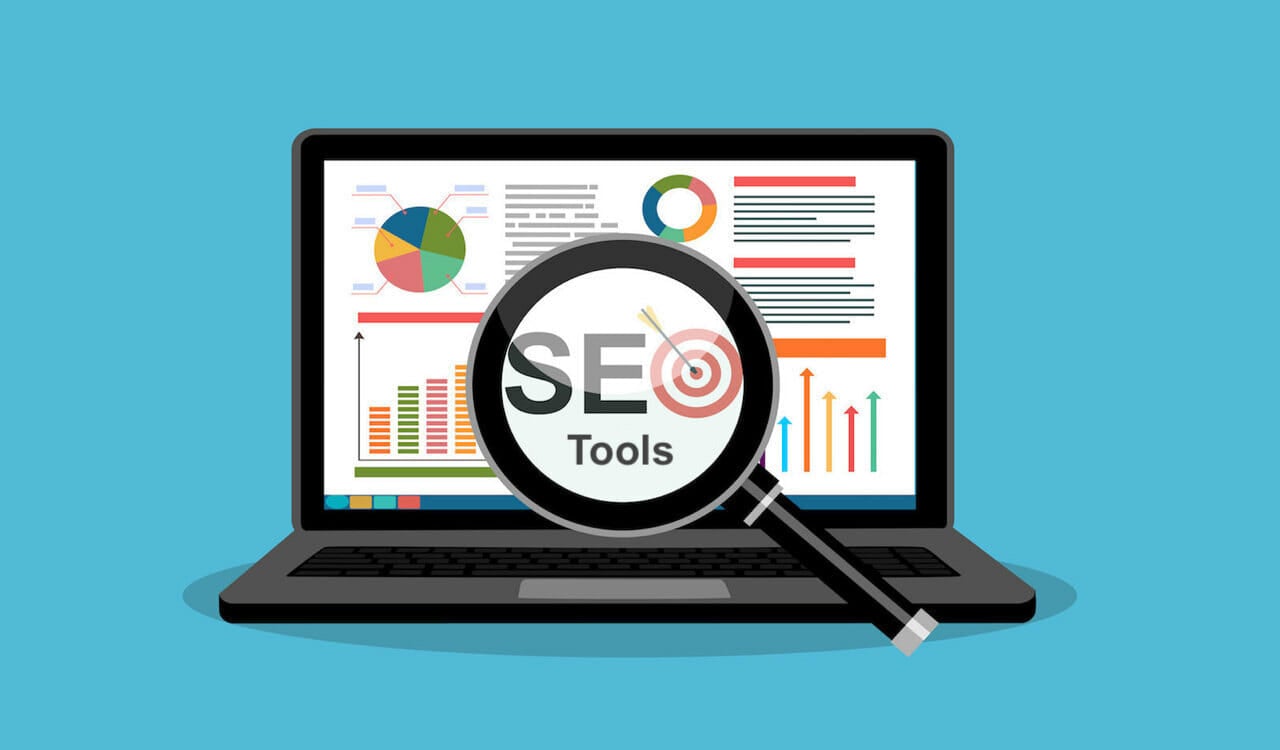 Examples Of free SEO Tools
The most effective SEO tools are the ones that you use regularly. It is important that you set goals for yourself, and then make sure to track your progress.
1) Keyword Research Tool
– Keyword research can be done with a keyword planner like SEMrush.com or with a tool like Google's AdWords Editor.
2) Google Analytics
– This tool can help you understand your website traffic. You can find out which pages are getting the most traffic and what keywords are driving this traffic.
3) Google Search Console
– This tool allows you to do things like view crawl errors and create search engine friendly URLs all from your browser! You can also see on other pages how well they rank in search engines as well as get information on where they rank on mobile searches and more!
4) BING Webmaster Tools
– This is an amazing resource for all of your website needs! You can find information about your site's index, crawl rate, and more! There are also great tutorials available for BING!
5) Hootsuite
– Hootsuite is a social media management platform that has been specifically designed for businesses who want to manage their social media accounts in
Benefits Of Using Free SEO Tools
There are many ways to use SEO tools. Some of the most common ways are to improve your website, increase your website traffic, and boost your rankings on Google searches. Although there are numerous benefits of using these tools, they may not be suitable for every business.
For example, if you don't have a blog or online store, then it might not be beneficial to use SEO tools in order to boost your rankings.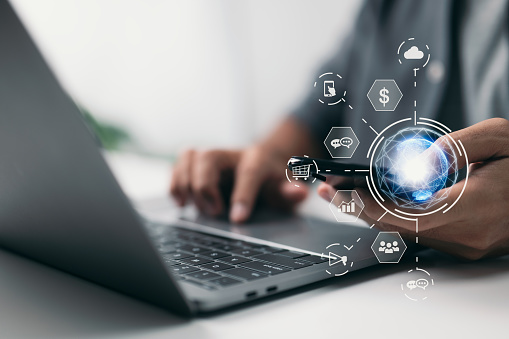 1. You can produce more values
2. Keeping up with oppositions
3. Gives you a good experience
4. It is customer and user friendly
Recommendation For Further Reading
see Also: SEO tools for driving traffic to your website
Why SEO Tools is important for business
SEO is a practice that takes time, but the benefits are worth it! By following these tips, you can easily improve your website's performance in search engine rankings and increase traffic to your site.
In this post, we'll cover five reasons why SEO is important for business. Keep reading to learn more about why you should consider investing in SEO for your website!
1. Search engines use SEO to determine what websites will be ranked highly for certain terms
2. It helps businesses generate leads
3. It increases brand awareness
4. It improves customer experience
5. There are many other benefits
How to make your website easily accessible to search engines.
As a small business owner, you may be looking for ways to make your website more accessible to search engines like Google.
This is made significantly easier with tools that are completely free. These tools can help you increase the accessability of your website and ultimately drive more traffic to it.
#1: Keyword and Meta Tag Analysis
The first tool we will be using is called Keyword Density Analyzer. This tool helps analyze how many times certain words appear on your website.
By analyzing these key phrases, you can see what keywords are most important to your target audience.
You can then use this information to improve the structure of your site's content and make changes accordingly.
#2: Content Analysis Tool
Another great tool is the Content Analysis Tool. This tool allows you to analyze and compare text on different pages in order to find any areas that may need improvement or updating in order to rank higher in search engines like Google.
The benefits of this tool are similar to those of the previous one, but it also has some unique features that allow for more deep insights into content than other keyword density analyzers would give you.
In particular, this tool lets you highlight text that appears on multiple pages and compare them
How to track your keyword ranking over time.
As many of the most valuable keywords are getting more competitive, it's important to make sure your website is up-to-date on search engine ranking. With this free tool, you'll be able to see how many people are searching for your keywords in Google and Bing.
You can also track how much traffic you're receiving from these searches.
You'll be able to see exactly what your website is doing overall and how effective the content is at driving traffic back to your site.
This tool is a great way to keep yourself up-to-date on what's happening online with your content and keep track of how well it's doing. It's free, easy to use, and doesn't require any extra time spent learning about SEO or coding.
How to measure your website's efficiency and effectiveness.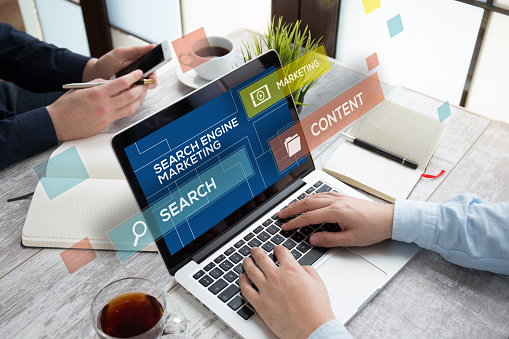 There are many tools that you can use to help measure your website's efficiency and effectiveness. As with anything, they're not all created equal, so finding the right tool for your business is key.
To help you get started, here are some examples of what you can do with these free tools:
– Check the crawl history on different search engines
– The title tags and meta descriptions on a website
– How many times a page has been crawled by a search engine
– Which keywords are being used in the meta descriptions and title tags
– Understand how well your website is ranked on different search engines
See Also: Key Performance Indicators
Conclusion
Content is king. It's true both in and out of the digital world. More than ever, people are turning to the internet for their news and information.
They want to know what's happening in the world without having to rely on mainstream media.
Search engine optimization is a vital part of this process, as it helps boost your website's ranking with Google and
other search engines. While there are many free tools out there, it's still important to read the fine print and make sure you are getting what you are paying for.
You should also be aware that some of these tools may not work for your specific business needs.